Distillery Tours Tasmania departing from Hobart, includes Lunch and Mega Tastings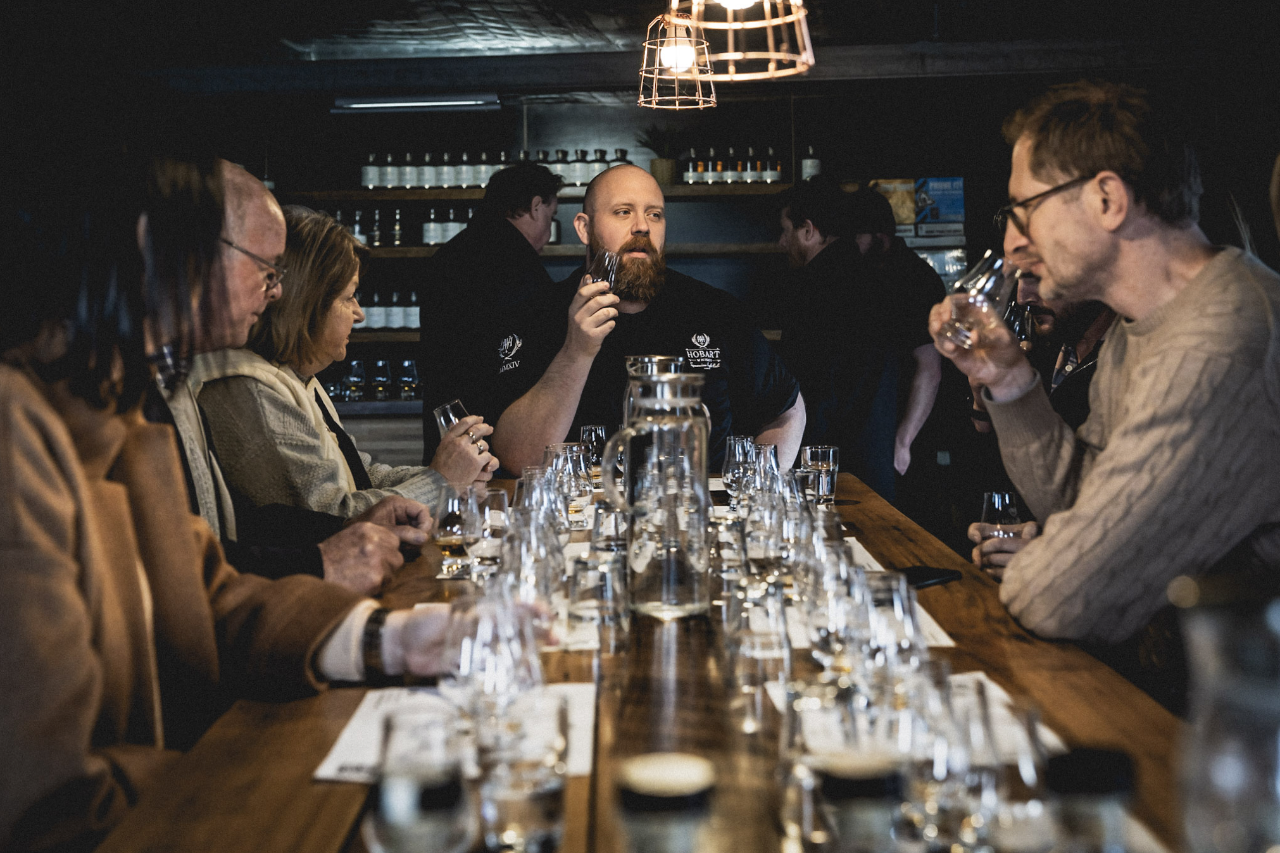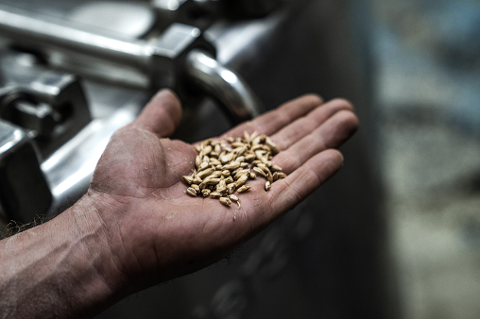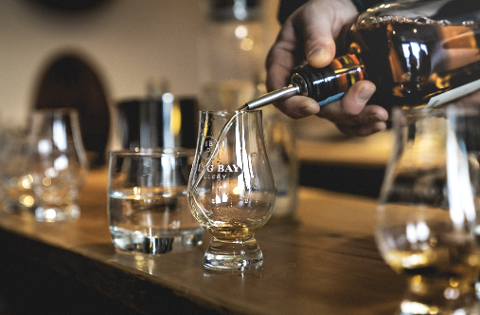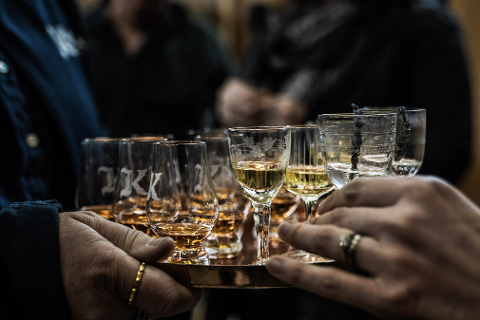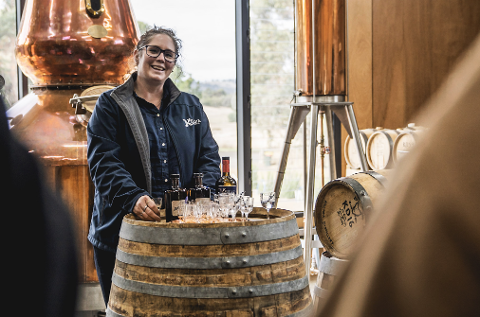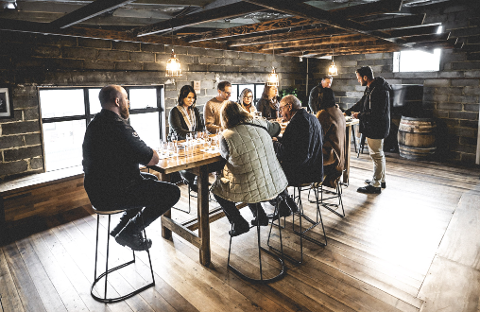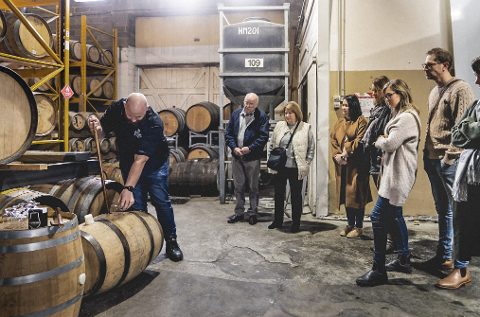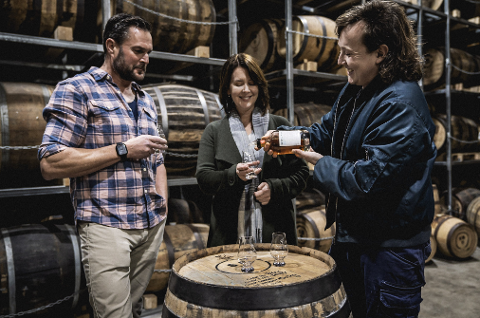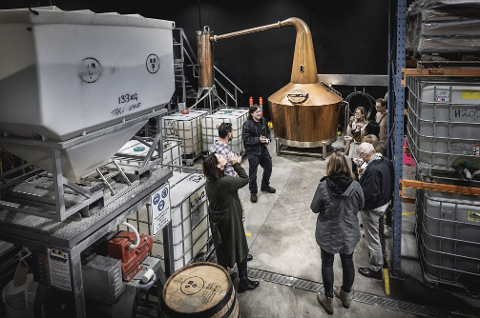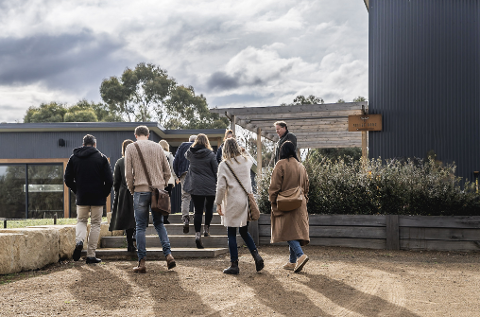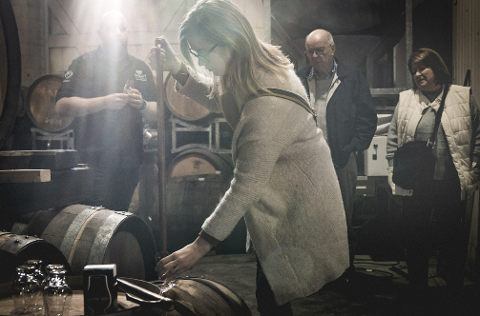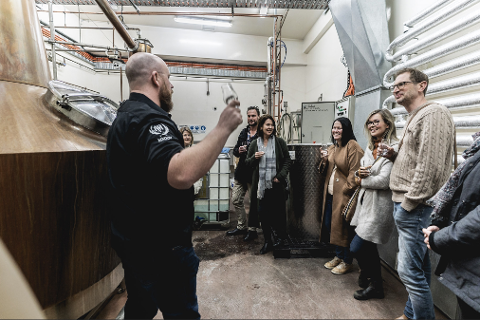 Duration: 6 Hours (approx.)
Location: Hobart, Tasmania
Product code: Distillery2023
Distillery Guided Tours departing from Hobart, includes Lunch and Tastings.
This is the ultimate experience for anyone who loves fine spirits and wants to learn about the art of distilling. We take you on a journey from the barrel to the bottle, where you will taste some of the world's finest Whiskies, Gins, Vodkas, and Liqueurs. The tour also caters for those experienced and knowledgeable about the world of spirits.
This is a behind the scenes and exclusive visit to a distillery that does not open to the public and several of our favourite distilleries in the local Hobart area. Create your very own whisky from many different single malt barrels. Learn the fine art of distillation, get your hands dirty and sample a range of Gin, Vodka, Whisky, Rum and Liqueurs. Many of the samples throughout the day will be from unreleased barrels, never tasted before.
You will be guided by our passionate industry Tour Guides, with a wealth of Tasmanian distilling knowledge.
Tour includes cheese, biscuits, chocolate and fruit for morning tea and general grazing.
Lunch will be served in a local Distillery Loft - Locally catered individual options for each tour and an opportunity to Taste 'New Make' spirit directly from the still before it starts to mature in wood.
Meet Tasmanian distillery royalty and enjoy a dram and chat with them.
Inclusions:
Spring Bay Distillery
Killara Distillery
Hobart Whisky Distillery
Alcoholic Beverages: Gin, Whisky, Vodka, Rum and Liqueurs at all venues
Brunch: Cheese, biscuits, and chocolates
Lunch: Catered for and individual serves
Try exclusive unreleased samples direct from the distillery
Guided by our passionate industry tour guides
Get your hands dirty and create your own blends from several casks/ barrels
Opportunity to Taste 'New Make' spirit directly from the still before it starts to mature in wood
Opportunities for a once in a lifetime photo of you 'spirit thieving' samples directly from the cask
Meet local distillery royalty and have a dram with them.
Each distillery will have their very own offering exclusive to you. The Solera, The Infinity Barrel and marry your own blend of single malts
Hotel pickup & return from most CBD locations
*Purchases of bottles are not included.
We welcome private group tours and can create multi day and state-wide tours on request.
For more information please email.